About Dr. Berger
U.S. Medical and Psychiatric Training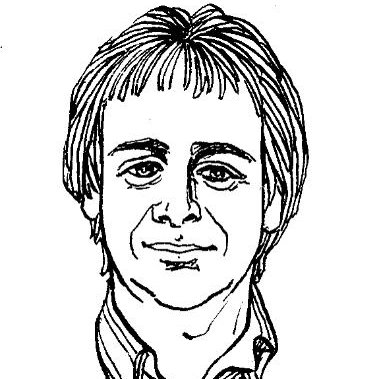 Dr. Doug Berger graduated Magna Cum Laude from the University of Connecticut with an undergraduate double major in biology and pathobiology, and a minor in anthropology. He then obtained his M.D. from New York Medical College with Alpha Omega Alpha honors and completed a 4-year residency program in psychiatry at the New York Medical College Department of Psychiatry.
After residency, Dr. Berger did a fellowship in Psychosomatic Medicine (formerly called Consultation/Liaison Psychiatry: psychiatry for patients with medical illnesses) at the Albert Einstein College of Medicine in New York, and had subsequently served on the Faculty of the Albert Einstein College of Medicine Department of Psychiatry as an Assistant Professor of Psychiatry and a fully-licensed and practicing U.S. physician. Dr. Berger's training includes over 5 years of receiving supervision as a psychotherapist. Dr. Berger has had a private practice of psychiatry/psychotherapy since completing residency, in addition to university hospital based experience as an attending psychiatrist in the United States.
Dr. Doug Berger is Board Certified in Psychiatry from the American Board of Psychiatry and Neurology (Certificate No. 34086). Dr. Berger's Board certification can be verified through the web site of the American Board of Psychiatry and Neurology, or the web site of the American Board of Medical Specialties (you first have to register to use this service, then enter name as: Douglas Berger in the search). You can also click here to see a cached version of Dr. Berger's Board Certification search results from the American Board of Psychiatry and Neurology website, or click here to see a cached version of Dr. Berger's Board Certification search results from the American Board of Medical Specialties website.
Japanese Medical and Psychiatric Training
Dr. Berger first came to Japan as a medical exchange student where he studied psychiatry and neurology at the Tokai University School of Medicine. He returned to Japan during his Psychiatric Residency to do research in psychiatry at the Tokai University Department of Psychiatry on a research fellowship from the Matsumae International Foundation.
After Residency, Dr. Berger again returned to Japan to do psychiatric research as a member of the Department of Psychosomatic Medicine at the University of Tokyo School of Medicine on a research grant from the U.S. National Institutes of Health foreign-funded research program sponsored by the Japan Society for the Promotion of Science. He continued his psychiatric research pursuits at the Tokyo Institute of Psychiatry and then stayed on in Japan to focus on his counseling and psychotherapy practice. As a physician, he has also worked with pharmaceutical companies in Japan on the clinical development of a variety of drugs for cancer, anemia, pain, sleep disorders, and a number of other medical and psychiatric conditions. He does not currently work with any company that markets medications related to psychiatric practice.
Dr. Berger's Japanese qualifications include a Ph.D. from the University of Tokyo School of Medicine (Registration No.11965), received for psychiatric research done while at the Tokyo University Department of Psychosomatic Medicine.
Dr. Berger has been working in Japan for many years as a counselor, psychotherapist, and psychiatric researcher. He is well-versed in the use of psychiatric medication and can guide any medical care received in Japan through the physicians affiliated with his counseling practice, but he does not directly practice medical care in Japan. Dr. Berger speaks native-level Japanese and regularly conducts psychotherapy in Japanese for the Japanese community. He is currently the Director of the Meguro Counseling Center.
Diploma Photos: Dr. Berger's Medical School Diploma, Psychiatry Residency Graduation Certificate, Psychiatry Board Certification, and Tokyo University Doctorate (Ph.D.), are displayed in the therapy office.
Topics of Research
Dr. Berger has published a number of research papers on topics including expatriate adaptation to living in Japan, suicide in medical patients, comparison of Japanese and American psychiatrists' attitude to patient's wishing to die in the general hospital, eating disorders, dissociative disorders and child abuse, parental bonding, personality disorders, schizophrenia, cross-cultural issues related to Japan, psychiatric drug development in Japan, and others. Dr. Berger has also given a number of presentations on these and other topics at various international conferences. These papers can be read on the Medical Papers page.
Major Conditions Treated
Dr. Berger is experienced as a therapist in individual counseling, couples and marriage counseling, family counseling, and group psychotherapy. Some of the more common problems Dr. Berger treats includes self-confidence problems, relationship/family problems, depression and manic depression, anxiety/panic, eating disorders, obsessive-compulsive disorder, phobias, substance and alcohol abuse, history of traumatic experiences/child abuse, feelings of unreality, sleep disturbances, psychosomatic (mind/body) disorders, gay and lesbian issues, and child and adolescent disturbances.
Publications by Dr. Douglas Berger, psychiatrist in Tokyo
Berger D: DOUBLE-BLINDING AND BIAS IN MEDICATION AND COGNITIVE-BEHAVIORAL THERAPY TRIALS FOR MAJOR DEPRESSIVE DISORDER, F1000Research 2016, 4:638 (doi: 10.12688/f1000research.6953.2). U.S. National Library of Medicine version.
Berger D: DOUBLE BLINDING REQUIREMENT FOR VALIDITY CLAIMS IN COGNITIVE-BEHAVIORAL THERAPY INTERVENTION TRIALS FOR MAJOR DEPRESSIVE DISORDER. Analysis of Hollon S, et al., Effect of cognitive therapy with antidepressant medications vs antidepressants alone on the rate of recovery in major depressive disorder: a randomized clinical trial, F1000Research 2015, 4:639 (doi: 10.12688/f1000research.6954.1). U.S. National Library of Medicine version.
Articles by Douglas Berger, M.D., Ph.D. in the Tokyo Families magazine.
Click here to see a full list of articles.
For more information on Dr. Doug Berger, read some of the articles here.
---

Telephone inquiries regarding counseling and psychotherapy, or for advice on psychiatric medications, can be addressed to Dr. Berger at Tel: 03-3716-6624 (+81-3-3716-6624 outside of Japan). Long distance/International professional phone consultation is also available. Please leave a message on the answering machine, most calls will be returned within a few hours. Also, please note that as your call may be forwarded to a mobile phone, you may need to wait a few seconds for transfer, and because of this there is no fax function.
Send E-mail inquiries with the E-mail Submission Form. Please provide your telephone numbers (home, work, and cellular) if you send an e-mail. All inquiries will be replied to promptly either by Dr. Berger or one of his associates. Please call if you do not receive a reply within 2 days, as the server may be down on occasion.


|Home Page|Dr. Berger's Profile|Therapy Approach|Core Issues & Defenses|Defenses & Therapy|Depression & Anxiety|Marriage & Family Therapy|Case Examples|Psychodynamic Psychotherapy|Cognitive Psychotherapy|Research Projects|Children & Adolescents|Corporate Services|Kansai Therapy|Search & Links|Mental Health Books|Practice Details|Contact Details|Location & Appointments|Japanese Page(日本語)|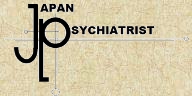 All pages copyright by Douglas Berger, M.D., Ph.D.
---