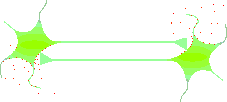 Venture Capital Pharmaceutical and Biotech Company in Japan: Pharmaceutical licensing and Business Strategy Specialists and Clinical Drug Development in Japan. Doug Berger, M.D., Ph.D. & Associates seek license-in candidate compounds for a new venture capital pharmaceutial company in Japan
Doug Berger, M.D., Ph.D. and Associates, Clinical Development and Pharmaceutical Consultants: Scientific, Business, and Management Consultancy for Pharma in Japan
Japanese Page:日本語の製薬コンサルティングページ
【Click on the image above to contact Dr. Berger】



Dr. Berger is an American physician with many years of clinical research and development, as well as business development & licensing strategy experience in the pharmaceutical industry in Japan. His team of Japan pharmaceutical experts are beginning a venture capital pharmaceutical company in Japan that will initiate a rapid regulatory approval of drugs aimed at niches of medical need for Japan. The team has secured some initial backing and is now seeking a candidate compound for the Japan market. Please contact Dr. Berger if your company is looking to license-out a compound for this Venture Capital pharmaceutial company in Japan. This operation is conducted thru Doris Pharmaceuticals, a U.S. corporation registered in the state of Florida.
In addition, a wide range of R&D and business related Japan-specific consultations are also available through Dr. Berger and his extended network of associates in Japan. Dr. Berger has extensive clinical development project management experience in Japan including the design and planning of bridging studies, interaction with the arms of the regulatory agency: the MHLW (Japanese Ministry of Health, Labor, and Welfare), and the PMDA (Pharmaceuticals and Medical Device Agency-formerly called the Kiko Advisory Board), subject and facility registration/contracting, data interpretation and NDA submissions, the medical evaluation of safety reports, and licensing negotiations.
Click here for the Japan Pharmaceutical Consulting Page.

Contact Information

Telephone : 03-3716-6624 (from within Japan) or +81-3-3716-6624 (from outside of Japan). Although you will almost always get the answering machine, most calls are returned within a few hours. Also, please note that as your call may be forwarded to a mobile phone, you may need to wait a few seconds for transfer, and because of this there is no fax function.

Send E-mail inquiries with the E-mail Submission Form or click the image at the top. (Please provide your telephone numbers).