---
Marriage, Couples, and Family Therapy in Tokyo. Marriage Therapist, Family Therapist, Divorce and Couples Counseling Service in Tokyo, Japan. Doug Berger, M.D., Ph.D.
Dr. Berger is a bilingual American Board-Certified Psychiatrist experienced in marriage and family therapy & couples therapy counseling located in the Shibuya-Ebisu area of central Tokyo Japan (Meguro-ku, Shibuya-ku, Setagaya-ku, Minato-ku area of Tokyo). Dr. Berger provides individual mental health counseling, marriage counseling, couples counseling, particularly Japanese-Western couples, divorce counseling, child and adolescent counseling, family therapy, and group psychotherapy in Tokyo Japan.
See the ARTICLES ON FAMILIES AND CHILDREN written by Dr. Berger in the Tokyo Families Magazine.
Foreign couples often find that the stress of living in another country can bring-out conflict and dissatisfaction in their relationship that had otherwise functioned well for many years. Child-rearing, language barriers, loss of the usual support system one has in their country of origin, etc., are all stressful to a marriage. Problems may have been simmering for a long time, and it is important to look at the personality styles of each partner to help the couple as a whole. Common problems such as power struggles, role expectation and dissatisfaction (i.e., only one spouse may work in Japan), passive-aggression, over-reactivity and sensitivity issues, infidelity, and other similar issues are often the focus of therapy. No matter what the issue, however, it is usually necessary for both partners to begin to acknowledge their own contribution to the problem and stop blaming or criticizing their partner before the real work of the therapy can begin.
Japanese-Western couples may begin to hit a wall of conflict after marriage. Expectations that the husband will allocate all of the household and family responsibility to the wife, a new role as mother and father, changing attitudes toward love and intimacy that do not meet the paradigm of the country of origin, relations with the extended family, etc., can all lead to miscommunication, dissatisfaction, and conflict. The key to the therapy is to elucidate the misunderstanding, to see what the personality styles of the partners are in promoting the misunderstanding, and then to foster adaptive relationship mechanisms and to change expectations. This diagram may also be useful to understand the expectations and misunderstandings these couples experience. Dr. Berger speaks native-level Japanese and has provided therapy for many Japanese-Western couples in Tokyo over many years.
Frequent and heated arguments are common problems no matter what the cultural background of the partners are. These couples usually do not argue fairly with each other and they spiral out of control. This often leads to a vicious cycle of fights, cold-war, make-up, and fight again. These couples do not realize there can be no winner to a spousal fight, only two losers, and they both stubbornly persist in taking a stand. Clarifying these points out to couples in conflict is often the start of repairing a damaged relationship.
---

Telephone inquiries regarding counseling and psychotherapy, or for advice on psychiatric medications, can be addressed to Dr. Berger at Tel: 03-3716-6624 (+81-3-3716-6624 outside of Japan). Long distance/International professional phone consultation is also available. Please leave a message on the answering machine, most calls will be returned within a few hours. Also, please note that as your call may be forwarded to a mobile phone, you may need to wait a few seconds for transfer, and because of this there is no fax function.
Send E-mail inquiries with the E-mail Submission Form. Please provide your telephone numbers (home, work, and cellular) if you send an e-mail. All inquiries will be replied to promptly either by Dr. Berger or one of his associates. Please call if you do not receive a reply within 2 days, as the server may be down on occasion.


|Home Page|Dr. Berger's Profile|Therapy Approach|Core Issues & Defenses|Defenses & Therapy|Depression & Anxiety|Marriage & Family Therapy|Case Examples|Psychodynamic Psychotherapy|Cognitive Psychotherapy|Research Projects|Children & Adolescents|Corporate Services|Kansai Therapy|Search & Links|Mental Health Books|Practice Details|Contact Details|Location & Appointments|Japanese Page(日本語)|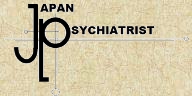 All pages copyright by Douglas Berger, M.D., Ph.D.
---